AT THE GEORGE LEACH CENTRE
Training is year round from September to July at the George Leach Centre at Algoma University, 1520 Queen Street E. in Sault Ste. Marie, Ontario. The use of the sauna, showers, and change rooms is included in the training fee.

All classes are taught by certified Black Belts. Upon promotion, all students will receive certificates and belt promotions recognized internationally.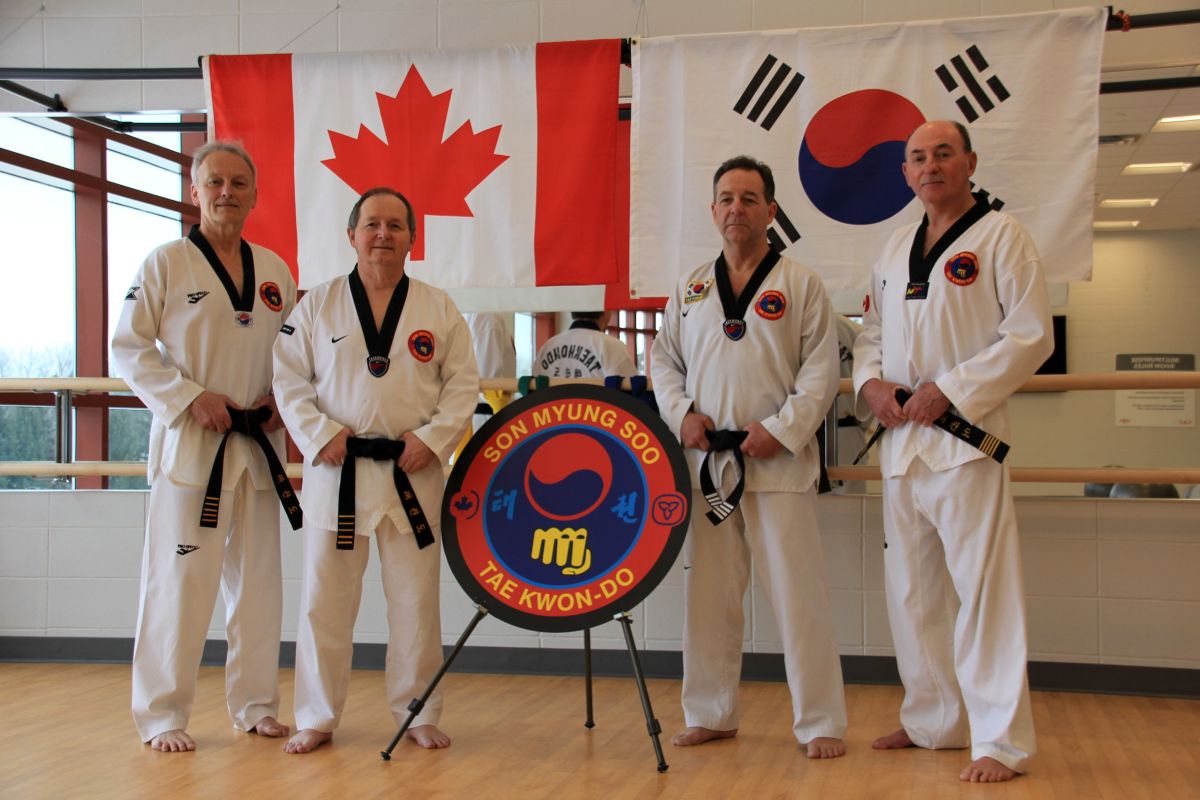 OUR BLACK BELT INSTRUCTORS - left to right - Masters Tom Kulmala - 6th Dan,
Don Buchan - 6th Dan, Kelly Dawson - 4th Dan, and Bob Burns - 6th Dan
Teen / Adult Classes:
Tuesdays & Thursdays 7:30 - 9:30 pm

Youth classes
Tuesdays & Thursdays 6:00 - 7:30 pm

Open Session
Saturdays 11:00 am - 1:00 pm
For current session:
Sign up at the George Leach Centre front desk:
(705) 949-2301 ext.4500
For further information contact our Black Belt Instructors:
Bob Burns (705) 942-0459
Tom Kulmala (705) 942-2473
Don Buchan (705) 949-1567
Grand Master Jirgens (in blue dobuk) and the teen/adult class celebrate Devin and Tim's successful promotion to Black Belt!
e-mail: Royal Tae Kwon Do
Do you have a comment or question for Royal Tae Kwon Do?